More prices

Have you been thinking about creating some more space around the house? Do you know that you can achieve that very easily with our reliable rubbish clearance services in Putney, SW15.
You can remove all the redundant and scarcely used stuff with our incredible waste removal service.
This will create some extra space in your house. If you are living in or around Putney, SW15, then you can give us a call on 020 8746 4404 to discuss the junk removal options that may best suit your requirements. When it comes to the safe recycling of your rubbish, trust only the best.
A Wide Variety of Rubbish Removal Putney SW15 Services
Houses in London can be pretty congested for space and thus you are often forced to get rid of stuff and it takes you a lot of time to do the house clearing in Putney.
A lot of people make good use of our London waste removal services in their areas and you should make sure that you get the best deals today.
If you live in Putney, you probably know how congested the houses can get and that is why it is best to find a reliable junk clearance service. Right now, we have exclusive discounts on rubbish disposal services in SW15.
Professional Junk Disposal in SW15 Area at Low Prices
Call us now for a free quote: 020 8746 4404
Most people living in London face space problems at some point in their lives.
Maybe that is why there is an abundance of London waste removal companies.
Anyway, the importance of space in our houses and workplaces often makes us to get rid of things that we don't use and don't need anymore in Putney. However, you don't have to take care of all those junk clearance chores anymore. O'Connor's Waste Removal offers affordable rubbish clearance services at very affordable prices to help create the possibility of some extra space without you lifting a finger. We predominantly provide services in and around Putney and SW15.
We Offer Excellent Junk Collection Putney to Suit Every Need
Offices can get cluttered pretty easily and quickly with unused and obsolete stuff.
That is why it is important to keep offices well organised and to clear the waste regularly.
However, as has been the case with offices, all the old records and paperwork always tends to pile up. Get rid of the unwanted things with our professional junk clearance services. We provide the most attractive offers on waste disposal services in Putney, SW15. You can also avail of our furniture disposal service. That and so many other junk clearance services await you at 020 8746 4404.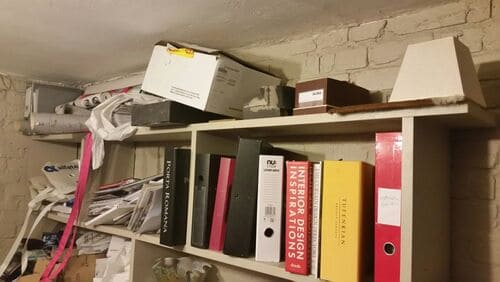 Our Company in Putney is a Pioneer in the Field of Junk Clearance SW15 Services
Rubbish disposal services are our strong points in Putney, SW15.
We can relieve you of any waste that might be pilling up or accumulating at your place.
Everybody needs a junk clearance in their life so they can feel refreshed and ready to take on new challenges. So contact us today to get the best waste recycle services at very affordable prices. Your first quote would be absolutely free of charge and you would get additional discounts. So what are you still waiting for? Call us now.
We also offer:
SW15 junk removal Putney
junk disposal in Putney
SW15 London
Putney junk collection service SW15
London, Putney
Other services we offer in Putney SW15:
Waste Recycle Putney
Rubbish Disposal Putney
Rubbish Removal Putney
Junk Removal Putney
Junk Clearance Putney
Waste Removal Putney