Junk Clearance
For Junk Clearance Services, don't Hesitate to Hire Us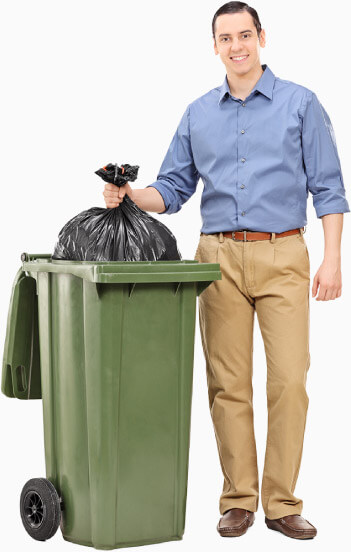 O'Connor's Waste Removal has long been a well respected junk clearance company in the area and we would like to make your clearance as easy as the rest. We do know that clearance is far from a piece of cake. It takes time, energy, money and a great amount of motivation. Without any of these things, your clearance isn't going to be the way you want it to be. You can trust us to make your clearance easy, so why don't you give us a chance? We will give you the junk clearance you have always dreamed of. We offer the best junk clearance and waste disposal. If you need anything else, just ask us and we will try to do it for you. Few give it a thought but often clients find that they need furniture disposal. So why not use our clearance service? We can provide you with everything you need so that your waste will be collected quickly and recycled properly when needed. Our waste collectors are great and we are often complimented because of them. We are indeed a professional junk clearance company. Let us help you. Call us up on
to find out more. Plus, you will receive a free rubbish clearance quote! Don't sit around waiting. Call us now!
Junk clearance is a great option for a number of reasons. If you are finding it hard to do the clearance on your own you can rely on our experienced junk clearance experts. So let us provide you with a superb junk clearance service. You will not regret it for a minute. Your waste will be collected quickly and properly. You can rely on us and be sure we have competitive prices. Meanwhile, everything will be disposed of as quickly as possible and you will be amazed with the professionalism of our staff. There is no waiting around with us. We get to it straight away, without hesitation. Call
today if you would like more information on our junk clearance services. We love our customers and we treat you with the utmost respect because in our eyes that is what you deserve. Don't wait around feeling sorry for yourself. Instead, make the first move and hire us for junk clearance services. You won't look back again once you have done that.
O'Connor's Waste Removal is the best junk clearance company around and you can rely on us for first rate clearance services. Whether you need clearance for your home or your office, we can provide you with a great, affordable junk clearance service. It can be a great option when you don't have much time or if you just want to trust professionals for the job. Instead of doing this dirty work on your own, why not call us and book our skilled junk clearance team? They are the best in town and our other clients can guarantee you that. In other words, you don't have to worry at all. Need more help? We offer great junk clearance services at great prices, so hiring us isn't going to break your bank balance
Our Testimonials
I wanted they dispose of my junk in a legally responsible manner. They carried out the perfect service as far as I was concerned.
They took care of junk clearance for me in the manner expected of such professionals. I let them crack on with the clearance on the day, and they had everything cleared in a quick time.
The junk clearance took place on time. Thankfully, they managed to load everything into their van in one go. Because of the amount of bulky waste I needed removing, I wasn't sure it would all fit, thought I'd have to book in two collections.
O'Connor's Waste Removal took care of my almighty junk clearance job in superb fashion. It wasn't easy. I was getting rid of a massive pile of junk. They had it all cleared quickly and efficiently.
Show all