South West London
South West London: Another Area Where O'Connor's Waste Removal Sets the Standard
If you are on the lookout for the leading South West London waste removals company then as usual you only need to make one phone call on
and we will be happy to help. From Croydon to Kingston, Lambetch to Richmond our dedicated teams of London rubbish removals specialists are here to help you with all your South West London needs. Whether you are a business, individual or group looking for the best junk disposal service, look no further. We have been the leading waste removals company in the South West of London for over a decade and our London rubbish removals staff are here to take the pain away from the process, with our combination of experience and depth of service.
We pride ourselves, not only on the quality of our waste disposal service in London, but also the support we offer our customers from start to finish, to help ensure that their rubbish clearance experience in South West London is a positive one. With our handy checklists, hints and tips guides and wealth of experience on hand for you and your colleagues, friends and family, we can guarantee that your next junk removal experience isn't going to be one of the stereotypical waste disposal nightmares and instead, will be the sort of process that you can recommend to anyone else who wants to book waste removals in South East London.

Large area of the capital is covered by the SW post code area and covers a huge array of homes and business centers, ensuring that whatever your tastes and whatever your requirements, there is always something close to hand in south west London. It is of course home to the most famous residence in the UK, and one of the most famous in the world as SW1A is the postcode for both Whitehall and the world famous Buckingham Palace, home of the Her Majesty the Queen. However, it isn't just palaces and the billionaires of Kensington and Chelsea who make south west London their home, as it also stretches out over Fulham, Tooting and Norbury.
Part of the success of this region has been built on the number major railway terminals that can be found here, making it not only ideal for the commuters of London, but also for the millions of tourists who flock here every year. Victoria alone has the equivalent capacity of 4 major stations, all serving the central south west, but of course, the impressive underground and overground public transport network right out to Pollards Hill, Mitcham and Mortlake.

So if you, or anyone you know needs waste removal services in South West London, whether they are a business or a family, the dedicated team here at O'Connor's Waste Removal is here to help. One quick phone call to our friendly customer services team on
will have the job taken care of in no time, thanks to our dedicated teams of junk removals specialists working tirelessly across the capital.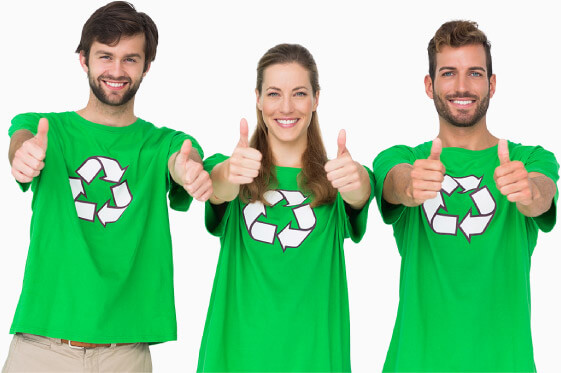 Even if you would just like to get some more information over the phone, rather than from a website, or to request access to our extensive collection of testimonials from the thousands of people we have helped not just in south west London, but across the capital as a whole, don't forget to call us on
.
Our Testimonials
The house clearance needed to be taken care of as quickly as possible. They had everything cleared in super-quick time. It meant I could get on with what needed to be done sooner than expected.
I hired O'Connor's Waste Removal for house clearance help. There was plenty that needed to be done. I loved the service and what they accomplished for me. I certainly hired the right clearance crew.
Their house clearance helpers worked their socks off for me. It was a brilliant service. I needed the entire house to be cleared. Their hard workers made it happen, and for a very good price.
I desperately needed their professional house clearance help. I'd tried clearing things myself by packing my car and taking everything to the local disposal plant, but it was just taking too long and was too much of a hassle. This firm handled the job splendidly for me.
Show all