More prices

Rubbish clearance has solved so many problems for people in London although not all of us use it or even understand how it works.
London junk removal company provides waste disposal services to the people looking to clear up some space and get rid of unused items.
O'Connor's Waste Removal is the leading rubbish clearance company in Soho and provides the most reliable and affordable services around. Call on 020 8746 4404 now to find out more about our professional recycling services and how it can help you save some precious space at home.
A Wide Variety of Rubbish Removal Soho W1 Services
Living at the same place for a lot of time has its benefits and disadvantages.
One of the benefits is that you settle down in one place, make friends, get to know your neighbours and buy a lot of stuff for the house overtime.
The last one however also happens to be one of the disadvantages as more stuff in your house means less space. And a lot of the stuff you collect need to be thrown away because they can't be used anymore. This is where our professional rubbish clearance company can step in and give you the best junk removal service at an affordable price. To get your hands on our exclusive waste disposal services, call 020 8746 4404.
Professional Junk Disposal in W1 Area at Low Prices
Call us now for a free quote: 020 8746 4404
The best thing about our waste removal company in Soho is that we offer a lot of different rubbish disposal services at very attractive prices.
For example, we have recycling services for different types of appliances from computers to fridges.
To know more about our junk removal services, call us on 020 8746 4404. We are currently offering services at great prices in Soho, W1. If you call right this minute we would even give you additional discounts. For every type of junk clearance, you can contact us today.
We Offer Excellent Junk Collection Soho to Suit Every Need
Our best tip? Add all of this to your rubbish removals checklist.
That way you won't forget the number of the rubbish removal company, the price of the house clearance, the names of the waste disposal team, the order you packed all of your things in and what is where.
It's an excellent way to be ready for the big clearance day. House clearance can be made so much easier with a clearance checklist. In Soho, many customers have said this really improved their house clearance experience because it relieved a lot of the stress and pressure of the day.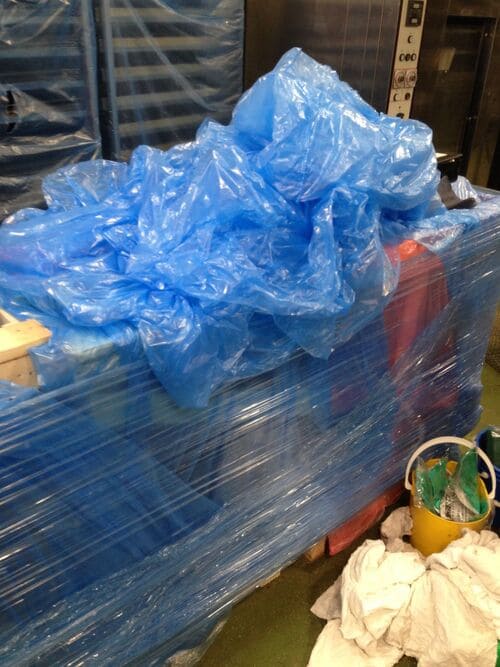 Our Company in Soho is a Pioneer in the Field of Junk Clearance W1 Services
If you are worried about the validity of waste removal companies and the safe way they recycle, then you can stop worrying.
O'Connor's Waste Removal is one of the most reputable rubbish removal companies in London with a proven track record and great customer satisfaction rate.
We not only offer a safe junk disposal service in W1, we are also unbelievably affordable. We have numerous options available so that we can cater to anyone and everyone. We have different rubbish removal services you can choose from to make sure that you do not waste money on space you do not need. Get in touch with us today to discuss the best option for your requirements.
We also offer:
W1 junk removal Soho
junk disposal in Soho
W1 London
Soho junk collection service W1
London, Soho
Other services we offer in Soho W1:
Waste Recycle Soho
Rubbish Disposal Soho
Rubbish Removal Soho
Junk Removal Soho
Junk Clearance Soho
Waste Removal Soho