More prices

The time has arrived for you to call O'Connor's Waste Removal.
Can't recall the number? That being said, it's 020 8746 4404.
Call us now and we can begin to converse with you about your house clearance or rubbish removal arrangements. It's truly normal for individuals to need to talk with an expert about their house clearance because it might be tricky to comprehend. We swear it is our mission to minimise costs, stress, dramatizations, quandaries, issues and obstructions connected with waste disposal or waste recycle anyplace in St John's Wood or NW8. In the event that you are not fulfilled with our service, we are here to listen to your worries.
Fully Insured Waste Collection St John's Wood NW8
If you own a house, you probably know that you can accumulate a lot of rubbish in your basement or attic in St John's Wood, NW8.
For the house to be in mint condition, one has to go through a lot of tiring and often time consuming procedures at regular intervals.
The most difficult thing in all this is taking care of the rubbish and junk. This is why many people tend to use rubbish removal services. To know more about how our service can help you in your area, contact us at 020 8746 4404. Your first quote would be absolutely free.
Excellent Rubbish Disposal St John's Wood Services you can Find at Cheap Prices in St John's Wood
You may find that some junk removal companies in NW8 pick and choose their customers with caution to avoid hassle and problems during the house clearance.
We would not dream of doing that because we value every resident of St John's Wood and beyond.
No customer is better than the next and no customer deserves any less care and support in the difficulty that can be house clearance. We do, however, have many special offers which may benefit you and your family! We encourage everyone to take advantage of our discounts and junk removal offers.
Award-winning Junk Disposal NW8 Company, Working Exclusively for You in NW8 Area
House clearance is not an easy task.
You need to plan weeks ahead of time, organise everything into categories, arrange transportation and finally recycle everything properly.
However, getting the rubbish ready for recycling might take some time and you are better of if you leave everything to a reliable waste clearance company in St John's Wood, NW8. To know more about our safe and secure rubbish disposal services, contact us at 020 8746 4404. We would give you an absolutely free quote.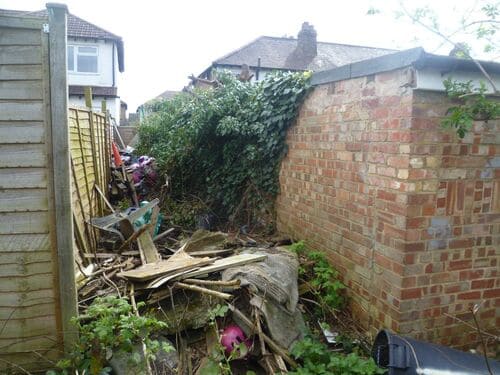 We can Assist You with Any Type of Rubbish Removal in St John's Wood, NW8
Call us now for a free quote: 020 8746 4404
Who doesn't want an extra room in their homes that they can use as a library or a recreation room? How about transforming the dusty old garage or attic into an exciting and interesting living space? All you need to do is throw away all of the unused stuff from your house and free up the much needed space.
If you live in St John's Wood, NW8, you can call on 020 8746 4404 to find out how we can help you out with your rubbish clearing.
We offer the best waste and junk disposal services in St John's Wood.
We also offer:
St John's Wood rubbish disposal NW8
St John's Wood London
NW8 rubbish collection services St John's Wood
NW8 London
NW8 rubbish clearance St John's Wood
Other services we offer in St John's Wood NW8:
Waste Recycle St John's Wood
Rubbish Disposal St John's Wood
Rubbish Removal St John's Wood
Junk Removal St John's Wood
Junk Clearance St John's Wood
Waste Removal St John's Wood